Disclaimer:
art & design © j-b0x all rights reserved - Please do not use
MY OWL TEE'S ARE NOW READY FOR SALE!! CHECK out my Journal entry here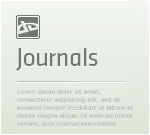 TSHIRTS FIRST BATCH READY :DHey guys! hope you have been well :3 as usual I am swamped with hw -0-

now for a super super long post!

The first batch of tees are finally ready for sale online! I only have a limited number in sizes / style so grab them quick!

The shirts will cost $35.00 AU each - one per person only & for a limited time each person will also receive a complimentary 'Ze Barn Owl' :thumb270660751: Print with their purchase! Shipping will be $5.00Au for sales within Australia / NZ and everywhere else a flat rate of $10.00AU
The print on the tee is direct to garment (DTG) digital printing i.e. it is printed directly to the garment and high quality shirts.

Hey guys

this is the final piece from
Mad Like Us
my take on the madhatter frmo alice in wonderland where hes actually a puppet and controlled in tea making hats (random i know)
Also uploaded onto my
Tumblr & Facebook